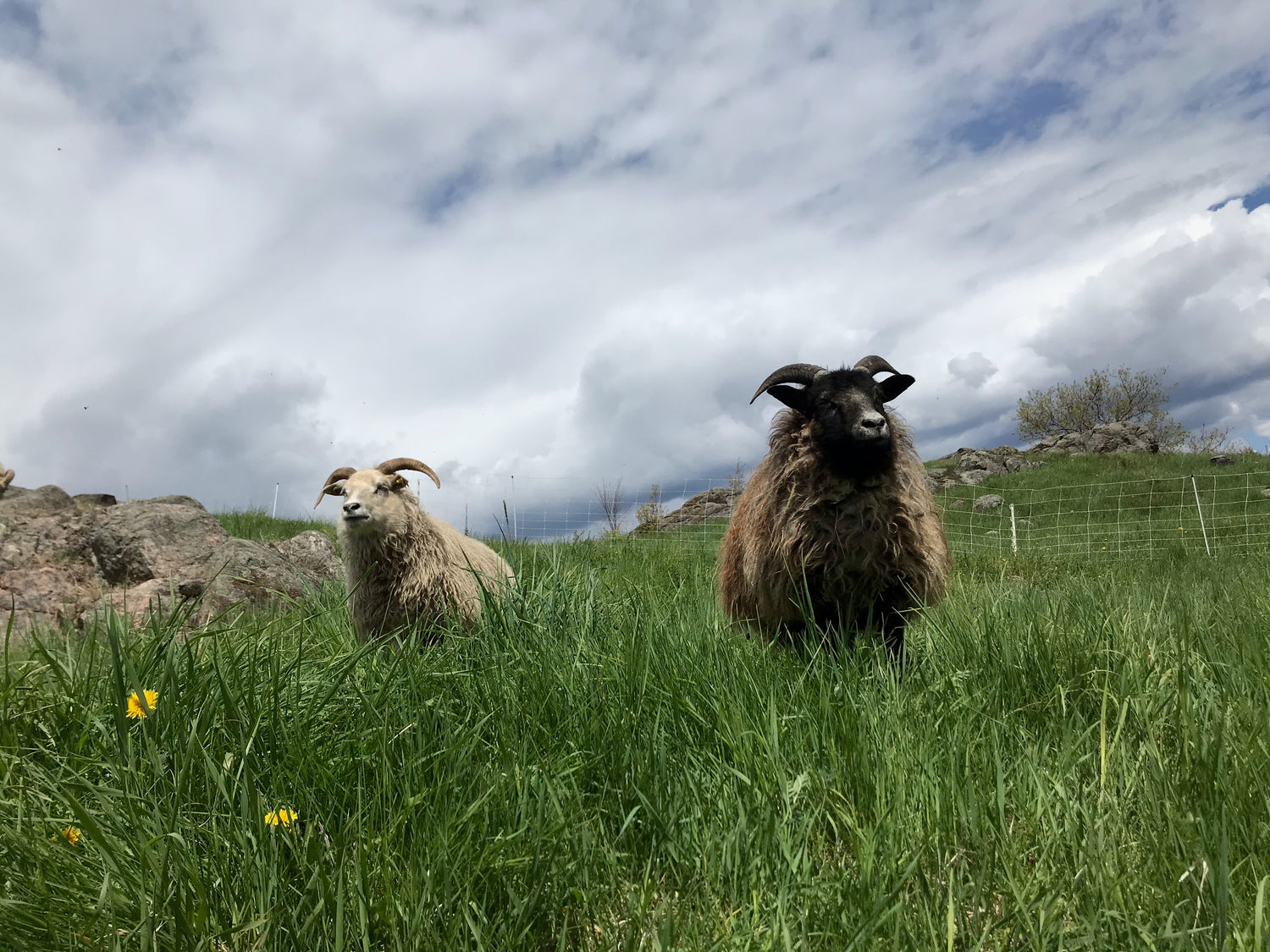 Regenerative food and fibre. Raised by hand and with heart.
Certified organic by Quebec Vrai, we have been providing our local community with flavourful, nutrient dense meats and sheepswool for a decade. We offer 100% grassfed lamb; 100% grassfed beef; forest-raised pork; organic, pastured eggs; raw natural honey; wool and sheepskins.
Order now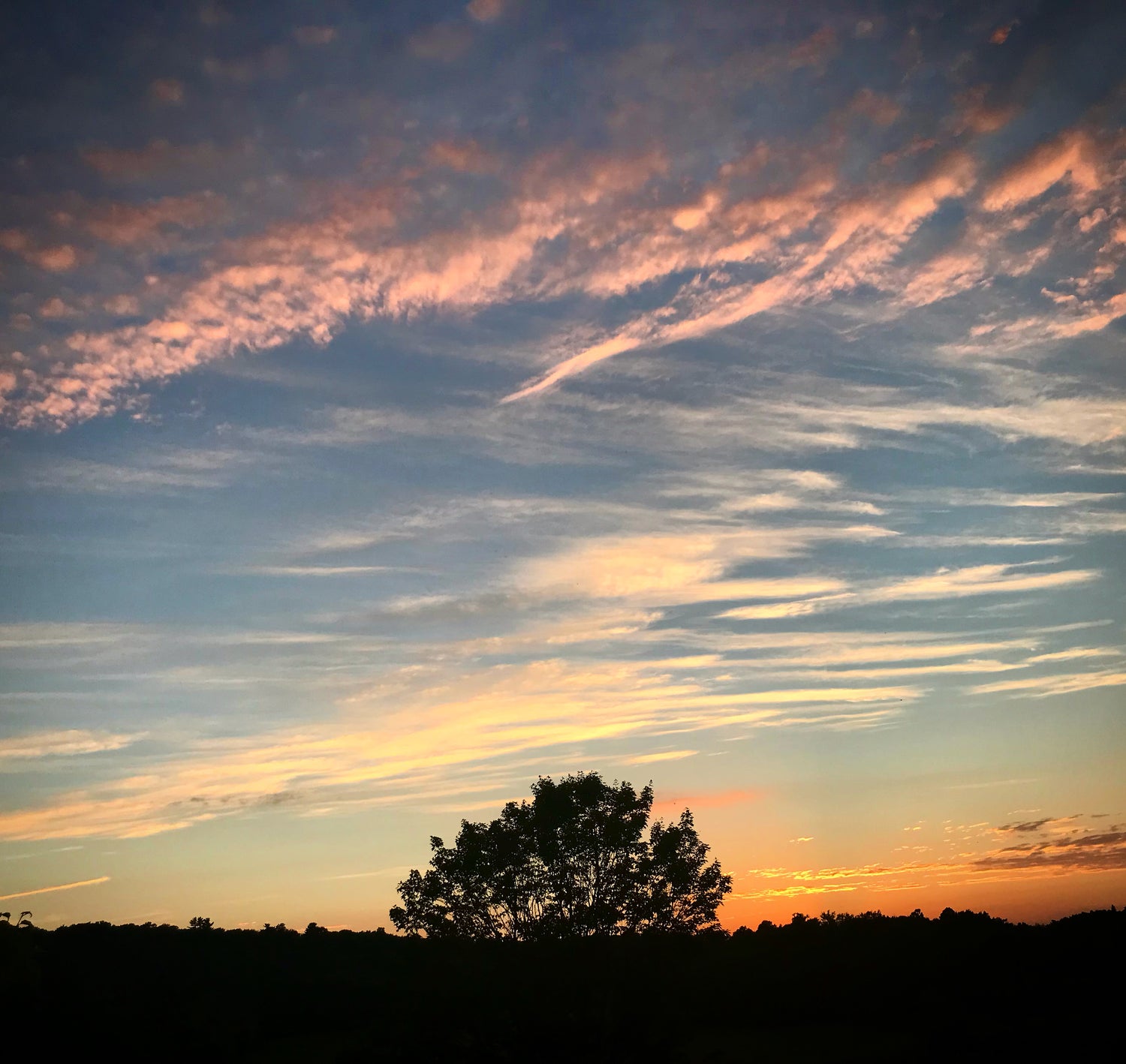 The land is here for all of us.
It used to be that most humans knew the land intimately - living by its seasons, taking pride in land stewardship and enjoying its bounty. We feel a deep sense of responsibility in continuing this tradition, but also recognize how lucky we are to be able to do so. It's our great joy to welcome our community to connect with the land as well.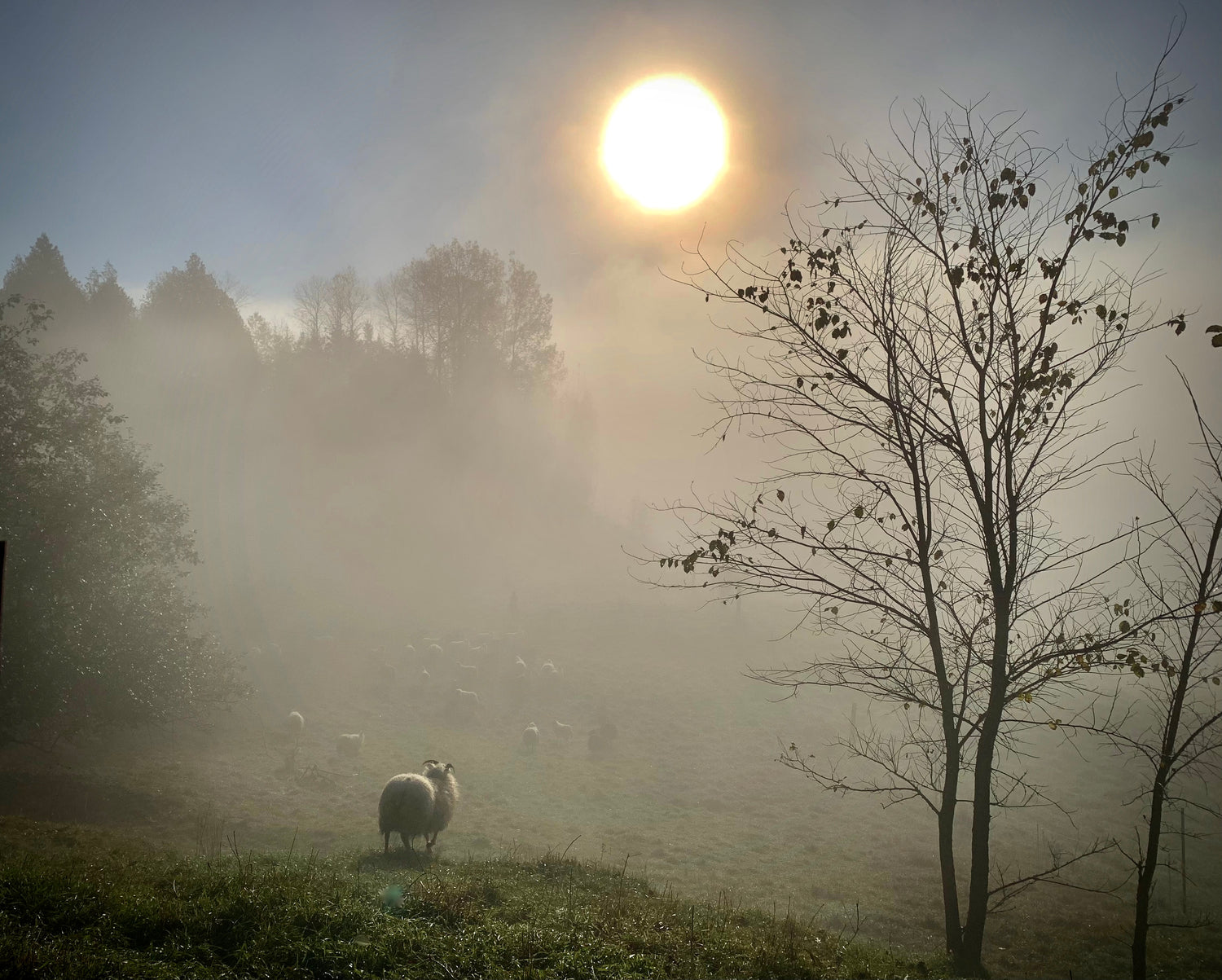 Icelandic sheep: our cornerstone
The sheep fit this landscape perfectly - they are excellent 100% grassfed performers, yielding nutrient-dense and beautifully flavoured meat. Meanwhile, their beautiful wool is transformed into versatile yarns and luxurious sheepskins. Certified organic, registered Icelandic breeding stock is also available.
Regenerative collaboration
When farms work together, we all get stronger - farmer and eater alike. Through a partnership with Grazing Days Farm we are working to re-localize grass-fed beef. The Grazing Days herd of cows lives on our farm year round, giving birth onto the lush grasses of late spring, while the yearling calves leave each year in early spring to join the herd of stocker and finishing cattle at Grazing Days. Working together makes sense, and we are always looking for more innovative ways to collaborate with our fellow farmers.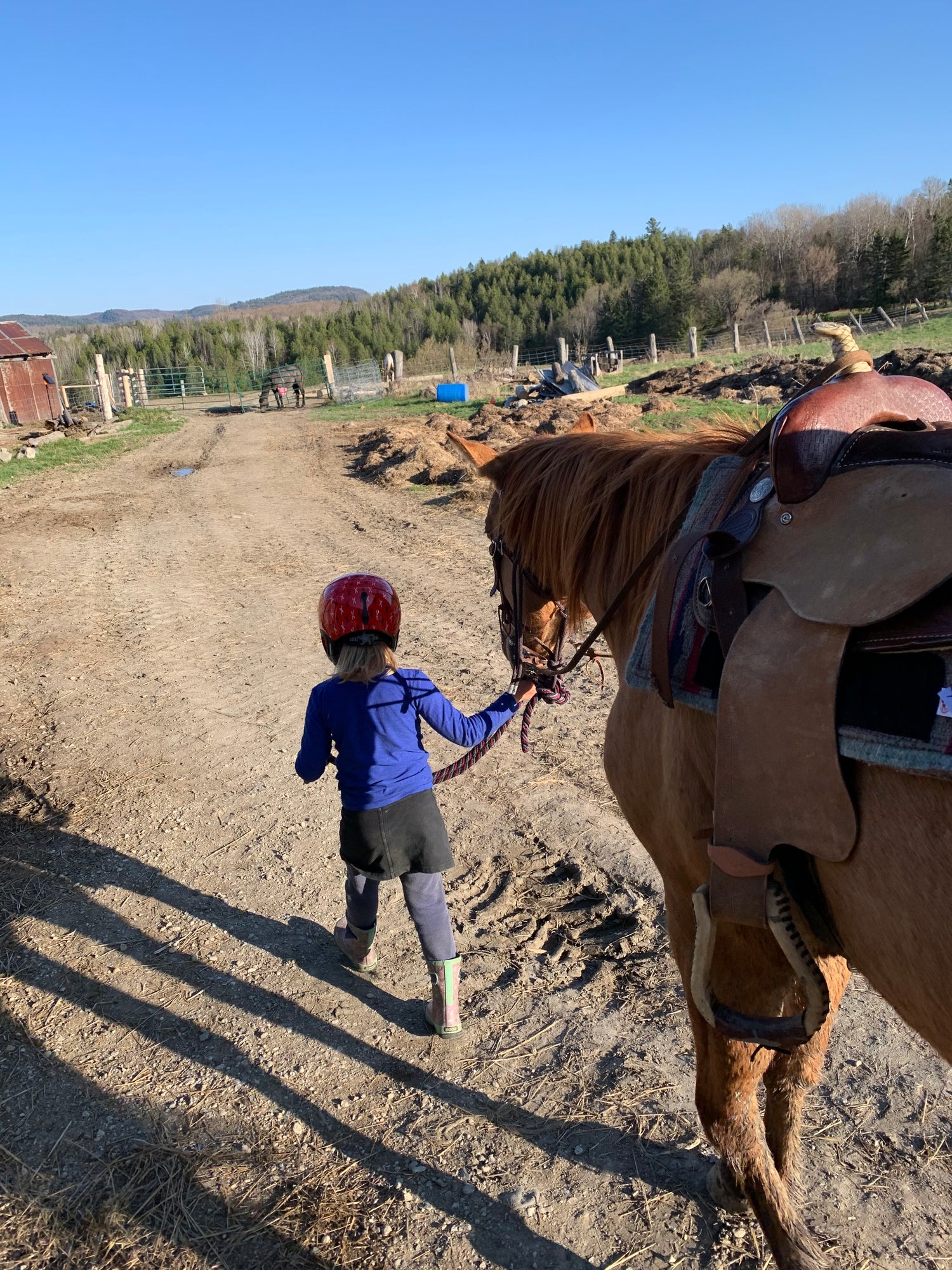 Community-shared horsemanship
Not only do horses make a valuable contribution to our multi-species regenerative grazing and help with some farm jobs, but they provide an opportunity for our community (and our kids) to develop mind-changing horsemanship skills. If you can figure out how to get right with a horse, you can let that influence all of your other relationships - human and otherwise. Our innovative community-shared horsemanship model enables more of these relationships and brings more people onto the farm to connect with the land.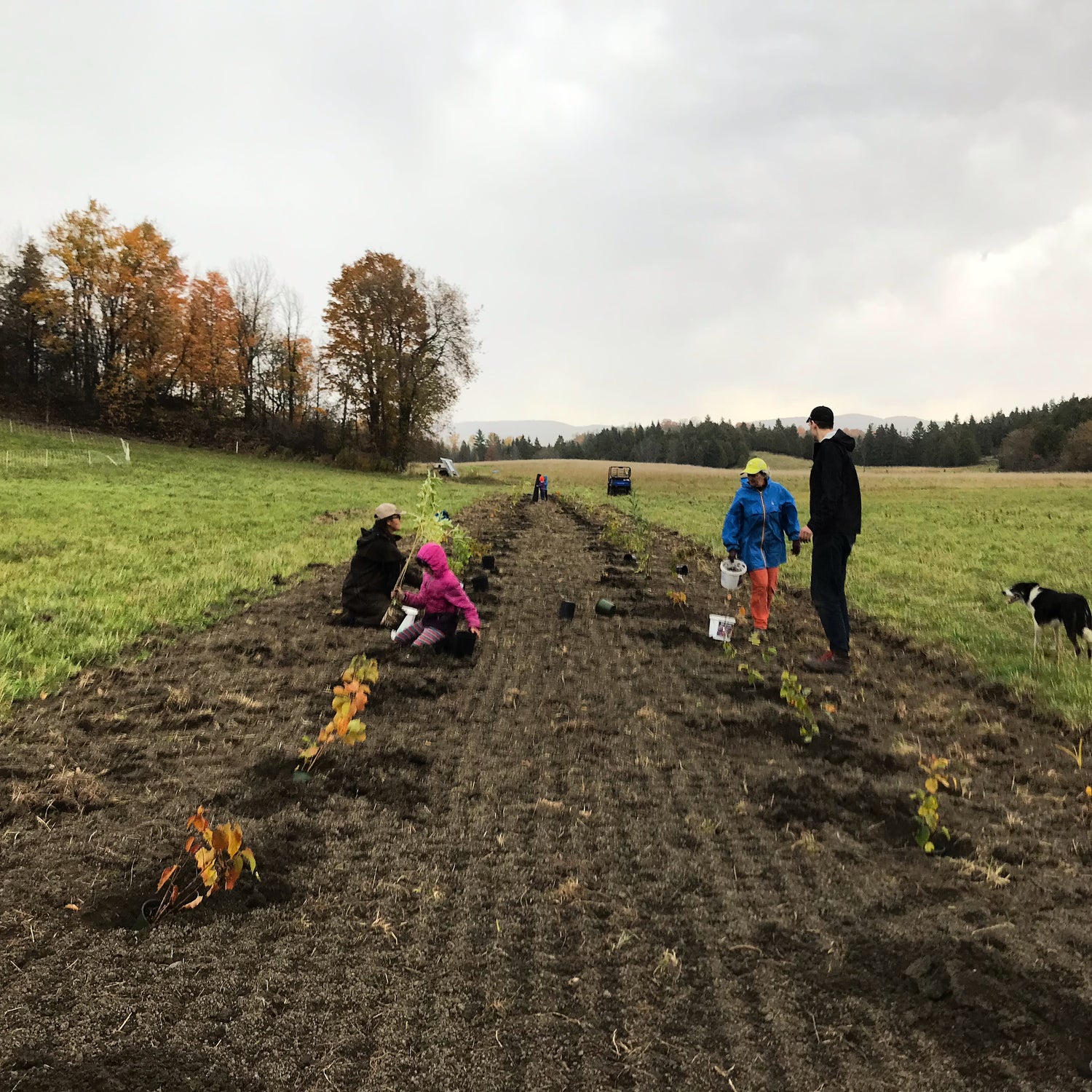 Farming for the future
Being good stewards of the land is central to our farming practices. We want rich, healthy soil; a beautiful abundance of biodiversity; a healthy, functional watershed; carbon-sequestering living plants for as much of the season as possible. Plant diversity, wildlife, insects, birds, fungus and bacteria in the soil - these are all indicators of the health of the farm as an ecosystem. We aim for this land to be healthier and more vibrant with each season that passes.